ONE BUSINESS' STORY: SUPPORTING LOCAL CHARITIES
In 1985, Kim Gardey established what is now known as Gardey Financial Advisors. Kim and his wife, Barbara, started the business out of their home. Gardey Financial Advisors has grown to a staff of 18 and has over 300 years of combined financial experience. Gardey Financial Advisors serves clients in 16 states from their Saginaw, MI office.
Years ago, the employees of the firm got together and decided to annually adopt a family for the holidays. When that option was no longer available, they looked for local organizations that they could raise money for. Fast forward to the last 5 years, the firm has formalized this process. Gardey Financial Advisors chooses a charity to support each year. Suggestions are gathered from the entire staff, and the Leadership Team selects one. Jon Gardey, President & CEO says, "We choose a charity based on what we think will best help the community. It is important for individuals and companies to give back to our community. It's a win-win that benefits an organization in need in our community and results in team building for our staff. This past year we chose Covenant Kids and everyone here was thrilled to support an organization that benefits kids."
Charity coordinators at Gardey Financial Advisors plan fun activities to earn money for the charity. Here are just a few examples of what the group did this past year:
Company Cookouts. Supplies for the cookouts were provided by the company and their CEO grilled the food. Each person paid a flat amount for their grilled lunch that included pop, a hamburger or 2 hotdogs, and chips. Everyone got together for an hour to socialize, play outdoor games and eat. It turned into a team building event as well as a fundraiser for Covenant Kids.
The "Gardey Vending Machine." This ran for around six weeks in the spring and about six weeks the fall. Items for sale included: fresh fruit, chips, candy bars, pop, tea, snack bars, etc. The company purchased all the items for sale and the money raised was donated to Covenant Kids.
A Raffle. Items were gathered and included food vouchers, a gift basket of goodies, coolers and a variety of fun household items.
Individual Donations. Employees would add to the collection envelope and the Covenant Kids coin jars. Simple!
All of us at Gardey Financial Advisors are looking forward to this year's fundraising activities to support our 2018 charity, the Food Bank of Eastern Michigan's Backpack Program.
OUR SERVICES
WEALTH MANAGEMENT SERVICE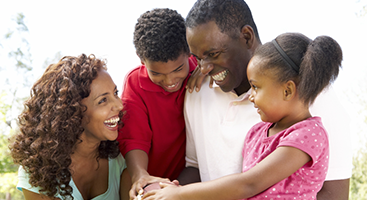 Addressing every aspect of your finances with our Wealth Management.
RETIREMENT PLANNING
Reaching that Golden Age of retirement takes more than just a little planning.